King Stefan Tomasevic Kotromanic (Despot of Serbia 1459 and King of Bosnia 1461-1463), silver dinar, 2g
Obverse: Crowned helmet over coat of arms , Latin legend around: +STEFAN CRAGL (STEFAN KING), R on the left and doublestar on the right
Reverse: St. Gregory standing nimbate with cardinal's hat and long staff, Latin legend around: S GREGORI PAPE
Reference: Ren 1133 (type I), J 247, Jov 62-2, LJ (XVII-14), R 1133
Comment: Son of Stefan Tomas youngest son of Ostoja who ruled as King of Bosnia 1443-1461. By marrying Maria of Serbia April 1459 he became Despot of Serbia. Same year he lost Serbia and fled to Bosnia. That marked end of the Kingdom of Serbia.Took over Bosnia after his fathers death in 1461. Killed on 25th May 1463 near Jajce at Carevo Polje (The Emperors Field) which marked end of the Kingdom of Bosnia.
Order info: #TOM01, £265.00 (SOLD)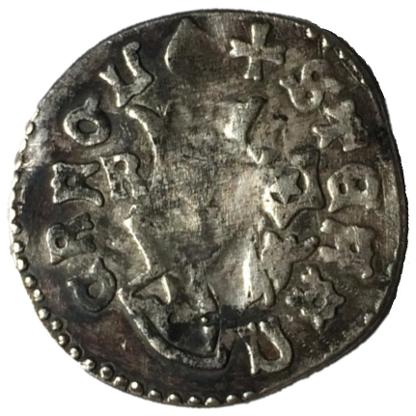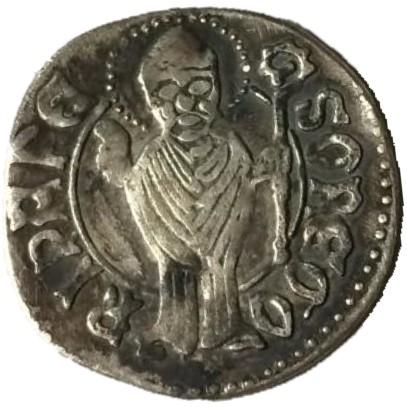 King Stefan Tomasevic Kotromanic (Despot of Serbia 1459 and King of Bosnia 1461-1463), silver dinar, 2.2g
Obverse: Crowned helmet over coat of arms , Latin legend around: +STEFAN CRAGL (STEFAN KING), R on the left and double star on the right
Reverse: St. Gregory standing nimbate with cardinal's hat and long staff, Latin legend around: S GREGORI PAPE
Reference: Ren 1133 (type I), J 247, Jov 62-2, LJ (XVII-14), R 1133
Comment: In 1888, the archeologist Ćiro Truhelka excavated bones in a settlement close to Jajce known as Kraljev Grob (King's Tomb) and found the skeleton of a decapitated adult male. Though there is no direct evidence that these are the remains of Stephen Tomašević, folk tradition and circumstantial evidence have led to the conclusion that they are. The bones were placed in a glass coffin, and have since been housed in the Franciscan monastery in Jajce.
There are only 17 registered examples.
Reference: #TOM02
Not For Sale
Value: £250-£350
For a single or multiple purchases we will charge a fixed £16.95 registered sign for tracked postage.
Please use Contact Us page to make an order or request more information.