King Stefan Tvrtko II Kotromanic (King of Bosnia 1404-1408 and 1421-1443), silver grosh, 2.1g
Obverse: Crowned helmet over coat of arms (with crowned T inside), Latin legend ON S TARTCO REX BOSNE (TVRTKO KING OF BOSNIA) around, stars at top, sigla T-O in field
Reverse: St. Gregory standing nimbate with long staff, S GREGORIUS NASENURUS, lily on the right.
Reference: Ren type II-3, No. 976-1034; J 242, Jov 60-1, LJ (XVI-16)
Comment: Son of Stefan Tvrtko I ruled twice as king during the Stefan Lazarevic and Djuradj Brankovic rule.
Order info: #TRII01, £75.00 (SOLD)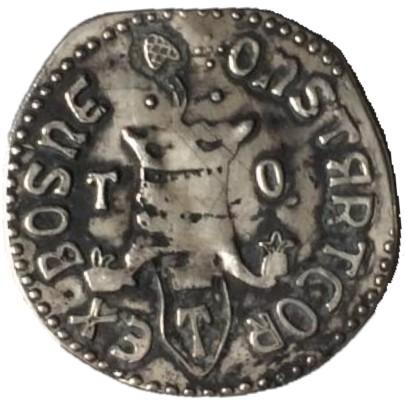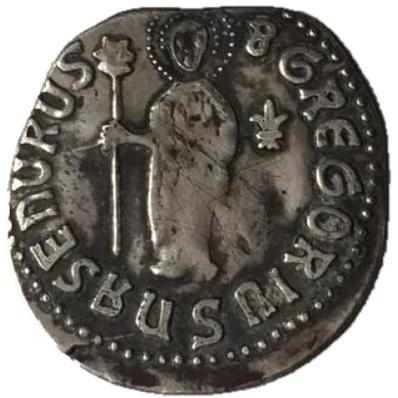 For a single or multiple purchases we will charge a fixed £16.95 registered sign for tracked postage.
Please use Contact Us page to make an order or request more information.